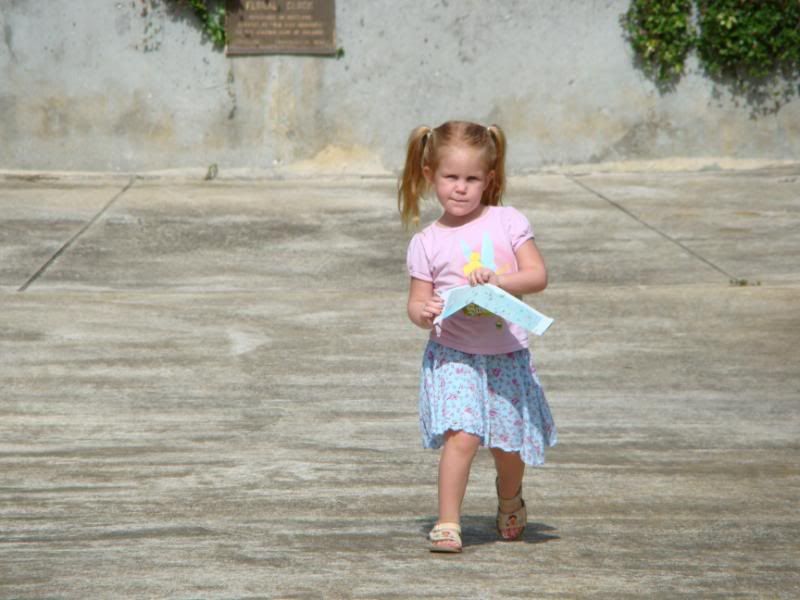 On Monday, we dropped off Zachary at Lego Mania and took off to explore the area. We needed something to DO to keep us from driving back and forth from Orlando to home and back every day this week. Shortly after our search began, we discovered that Leu Gardens is FREE, yes, Absolutely FREE on Mondays from 9am until noon! We raced in to explore.
The gardens were lovely. So much was in bloom. Lorelei loved the butterfly garden, and she needed to stop and smell each differently colored rose in Florida's largest Rose garden. She was even impressed by the GIANT clock! It's too bad that the flowers around the clock weren't in bloom, but that gives us a reason to head back down in the spring when most of the flowers are in bloom at once.
After Leu Gardens, we went swimming at my sister's house and fed her tortoises then headed back to Lego Camp to retrieve Zachary. We were early, so we stopped over at the 320 year old tree at the Museum of American Art. It's simply amazing! A 320 year old Southern Live Oak, and we got some great photos.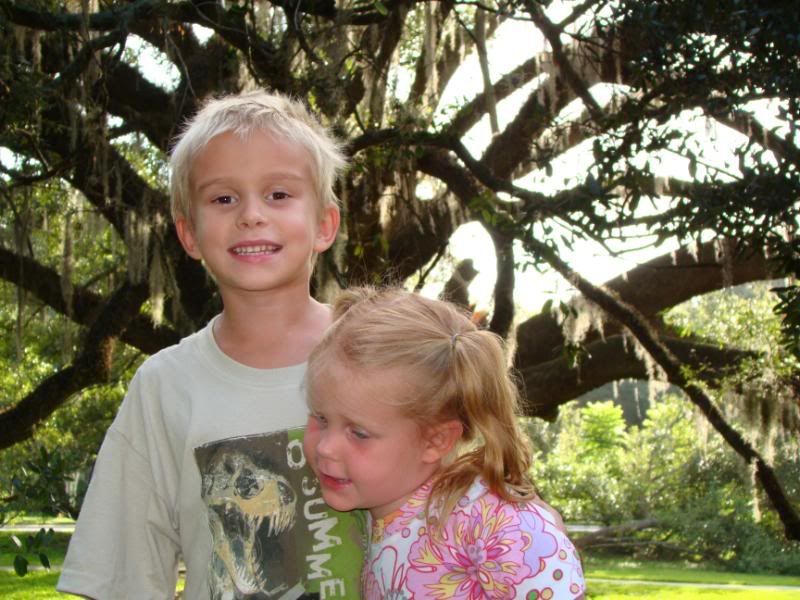 It's been a very long, busy week, but Zachary says that LEGO Mania has been a blast, and he's been happy and exhausted each evening. Lorelei has had a wonderful time hanging out with friends and Aunt Diana. She's even working on becoming friends with Diana's dogs.